Here is an easy and tasty gluten free Christmas pudding recipe.

Most traditional Christmas puddings contain ingredients that can cause some food allergies. Some of these allergies can make the symptoms of eczema worse, including wheat, gluten, dairy and nuts.
One way round this is to either buy one already made from a shop, which may be a little expensive. Or you could make one yourself. You can add whatever you want to it! You could add a touch of brandy or apple juice. You could also try adding some dried fruits, like apricots, prunes or cranberries.
I decided to try and make one this year. I'm not really a baker and have never made a Christmas pudding in all of my 40 years, so I decided to look for an easy, tasty sounding recipe. I found the following recipe. I made it, and took a couple of pictures :)
A couple of the ingredients may sound abit odd to be in a Christmas pudding but it works.
I was abit worried about it holding together because I had read that gluten free flour doesn't bond things together well. But this recipe worked well.
Gluten Free Christmas Pudding
This recipe makes 2 large puddings. And after making the mixture it is left for 24 hours, so plan ahead.

Ingredients
500g Gluten free flour
500g Brown sugar (I used dark brown)
500g Suet (I used lard instead. I put the lard into the freezer, then grated it)
500g Currants
500g Sultanas
500g Carrots, grated and raw
500g Potatoes, mashed
2 teaspoons ground cloves
2 teaspoons ground cinnamon
2 teaspoons ground nutmeg

Preparation

Mix all dry ingredients together. Add carrots and potatoes and mix well, you will need to get your hands into this one, to mix it.
Stir occasionally over 24 hours as the mix gets more moist.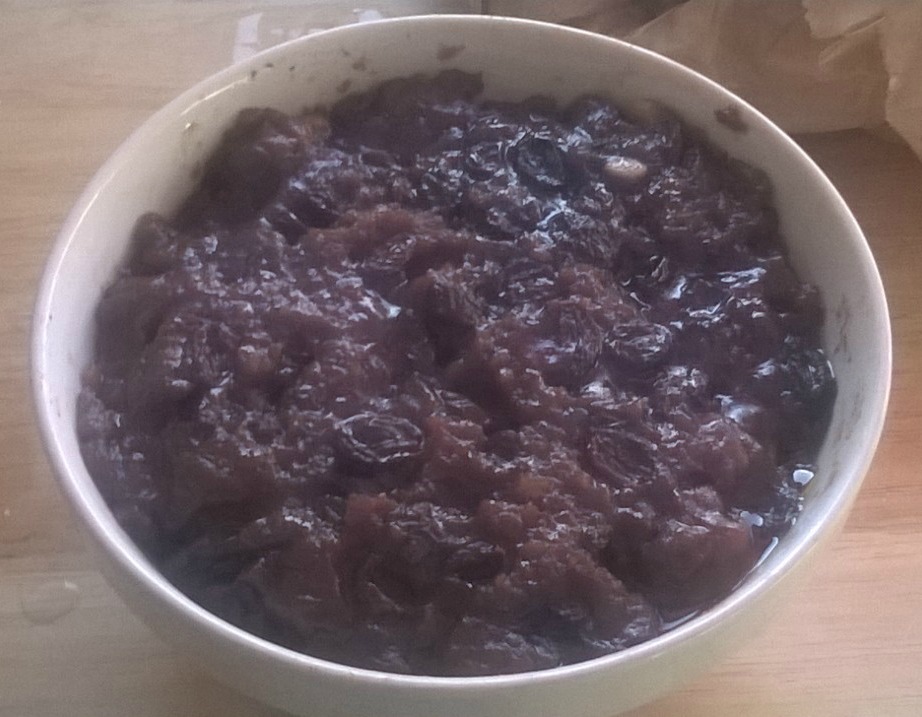 Measure the mixture into basins, filling them three-quarter full, tie over with greaseproof paper then foil and boil/steam for 5/6 hours. (Mine was cooked in a pressure cooker, for around 6 hours)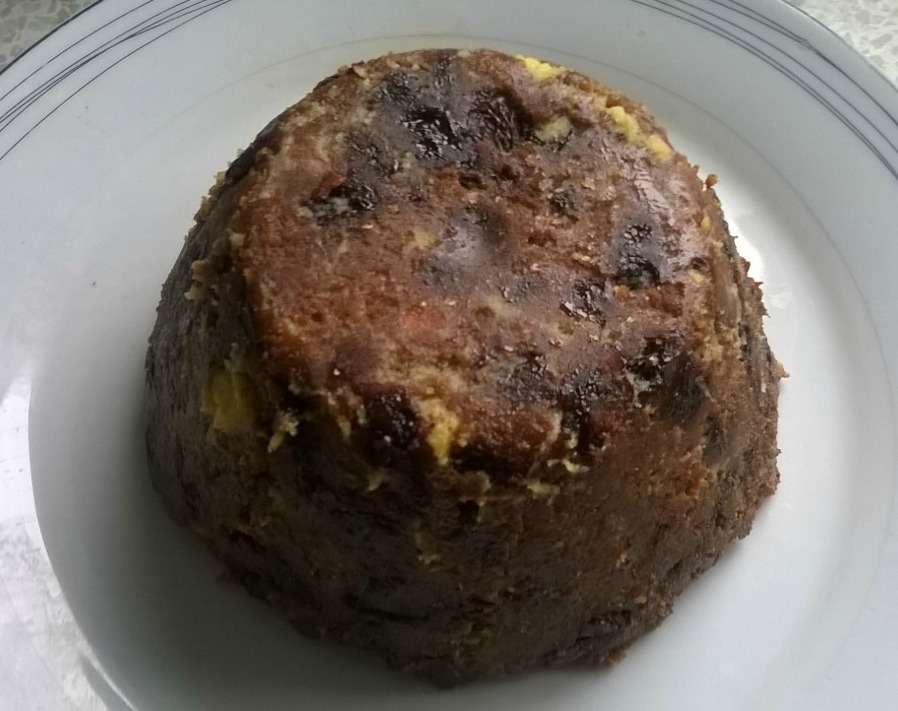 You can see the original recipe here
Enjoy the smell while it is cooking, and the taste when you eat it :)
Return to top of page