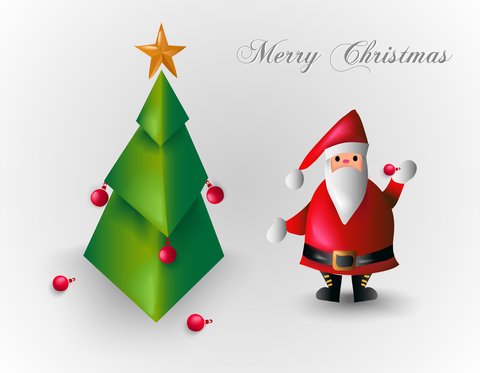 Issue #041 - Keeping Your Home Warm


Welcome to December's edition of the Eczema Bulletin e-zine, and thank you for subscribing.

This is the 41st edition of the Eczema Bulletin. It will bring you articles and news about eczema, and also any updates to what-is-eczema.com. If you would like to add any suggestions for articles or news, or even add your own then I would love to hear from you

You can contact me here


This month's Eczema Bulletin includes
December's Featured Article – Keeping Your Home Warm
My favourite eczema news article
Tip of the Month
5 Ways To.....eczema friendly Christmas gifts
---

Keeping Your Home Warm

Depending on where you are in the world, at this of the year it can start to get a little cold. Here in the UK the temperatures have dropped a little, so homes all over the country have switched their heating on.

If you or a family member has eczema, how can you heat your home without adversely affecting your eczema?

Alot of homes use central heating. Central heating takes the moisture out of the air. This causes the air to dry out, which can irritate eczema and make it feel itchy.

There are a couple of things you can do to add moisture back into the air. You could buy a humidifier. It can be put in the main living area of your home, or if the eczema symptoms are worse at night it can be placed in the bedroom of the sufferer.

One recommendation I would make is that if dust mites are an irritant to the sufferer, it would be better to not put a humidifier in their bedroom. The house dust mite thrives in a moist environment, so you would find that their number would increase with the use of a humidifier.

Another way to add some moisture in the air is to place bowls of water above or below your radiators.

It's very tempting when it becomes cold to turn the temperature right up. This extreme change in temperature can also make the symptoms of eczema worse. It's a good idea to gradually increase the temperature in your home.

At night keep the temperature at a minimum. On milder days and nights keep the window slightly open, as this will let some fresh air into the room.

You may find that keeping your heating on all the time, just changing the temperature by 1 or 2 degrees, helps with managing your eczema. This is because it can be easier to manage when there aren't constant changes in temperature, from when the heating is turned on and off throughout the day and night. Although you may find that setting your heating to come on and go off at certain times helps you to manage eczema better.

The best thing to do is to make a decision which benefits the eczema sufferer in your home, and also the rest of your family.


---

Eczema News Article

The Allergy and Asthma Network have written an article about eating out if you have a food or latex allergy.

They are a non-profit organisation providing information and educating people about asthma, allergies and anaphylaxis.

They share the three things that you should do when you're planning to eat out, and how to implement them.

You can read the full article, here





---

Tip Of The Month - Scented Candles and Eczema

Scented candles are a favourite in some homes at this time of the year. They are great for creating a Christmassy mood, but are they great for eczema?

Scented candles have a lovely aroma for a reason. A fragrance is used to create the aroma. If you are sensitive to fragrances, when the candle is lit and the fragrance fills the air you may find that the symptoms of your eczema become more severe.

You could try a candle with a 'natural' fragrance, like an essential oil, but if your sensitivity is severe it is best to steer clear of all fragrances.

When paraffin candles burn they pollute the air with smoke and chemicals. Some of the chemicals come from the dyes and fragrances in the candle. These are good for eczema or asthma sufferers.

It is not recommended to light a candle in a small room, or in a room that isn't well ventilated. Also the more candles lit, the more polluted the air is likely to get.

A good alternative to paraffin candles are beeswax candles. They help to reduce the pollutants in your home and don't release any chemicals and fragrances in to the air. Always look for candles that contain '100% pure beeswax'. If they contain less than 100% beeswax the other ingredient will be paraffin.

Pure 100% beeswax candles are more expensive than paraffin candles, but they are a lot more beneficial to your health and skin.

A quick note if you or someone you know have any nut allergies. It has been reported that candles with a nut scent can cause an allergic reaction. Even after the candle has gone out the scent will still linger in the air and can be a real issue for people with nut allergies.




Do you have a tip you would like to share? Let me know :)




---

5 Ways To.......give eczema friendly Christmas gifts

1. Clothing. Some great choices for eczema sufferers are clothing made from 100% organic cotton, hemp and bamboo. They are completely natural and don't contain harmful dyes or chemicals. This means that they are less likely to irritate the skin. They are also less likely to cause excessive sweating, which can be an irritant to eczema. You can buy anything from bamboo socks to a hemp hoody

2. A Hamper. There are so many options if you decide that you'd like to give someone a hamper. One option is to buy one already made up from a company that sells allergy free products, like food, or natural products, like cosmetics. If you want to make it a bit more personal you can create your own. Fill it with some the recipient's favourite eczema friendly things. Find out what they are allergic to and what things they love. It could contain anything from food, toiletries, books and knick-knacks. Pretty much anything!

3. Magazine Subscription. This can be either a magazine that they receive through the post each month, or a digital version. There is a magazine out there about everything. Whatever their interest, there will be a magazine about it. A lot of people have a favourite magazine, so that takes a lot of the work out of picking one! They will also thank you for it every month for a year :)

4. A Voucher. You could buy a voucher for a day out or experience, for example, entrance to a theme park or a hot air balloon. Another way is to give a voucher for your time. You could cook them a 3-course meal or give them 6 hours of babysitting. Find out what would help them or what they would appreciate someone doing for them. Perhaps something that they hate doing. For me, it would be doing the ironing!

5. A Charity Gift. You can buy gifts from charities that are actually given to people in countries that need them. One example is Oxfam, who run Unwrapped. You can choose one of the many gifts they do, including a goat, mosquito nets and furniture for schools. You receive a card from them to say what you've brought, which you give to the recipient, and the actual gift is sent to someone who needs it. You can find out more, here



---

Keeping Up-To-Date With What is Eczema

For the latest news about eczema, and any updates to What is Eczema you can subscribe to The Eczema Blog.

You can subscribe by going to www.what-is-eczema.com

In the navbar is the RSS feed link that you need. If you would like some information about subscribing click on the "?" in the box.

You can also follow what-is-eczema.com on Facebook



The January edition of Eczema Bulletin will include
January's Featured Article - How Sleep Can Affect Eczema
My favourite news item of the month
Tip of the Month
5 Ways To.....make eczema friendly New Year resolutions


Hope you enjoyed December's Eczema Bulletin, and thanks for reading
Teri