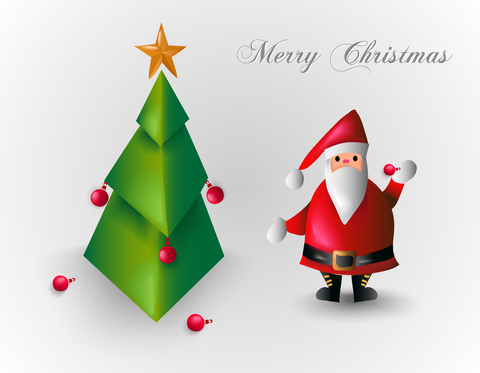 Eczema Bulletin, Issue #029 - Are You Allergic To Christmas?


Welcome to December's edition of the Eczema Bulletin e-zine, and thank you for subscribing.

This is the 29th edition of Eczema Bulletin. It will bring you articles and news about eczema, and also any updates to what-is-eczema.com. If you would like to add any suggestions for articles or news, or even add your own then I would love to hear from you

You can contact me here


This month's Eczema Bulletin includes
December's Featured Article – Are You Allergic To Christmas?
My favourite eczema news article
Tip of the Month
5 Ways To.....use eczema as a positive
---

Are You Allergic To Christmas?

To me Christmas is one of the best times of the year. I love everything about it. But for some people it is a time full of allergens, that can make the symptoms of their eczema worse.

One of the most common things that can cause allergies, and most homes have one at this time of year, is a Christmas tree.

The biggest problem with the Christmas tree is mould. If you get a real tree they are likely to of been cut earlier in the year and stored. They are normally stored in a shed, and the conditions may cause mould to grow.

If you have an artificial tree it may also get patches of mould from being stored in an attic or an outbuilding. The best way to deal with mould is to rinse the tree down and allow it to completely dry.

Pollen is another issue with real trees, but again rinsing it down can help to get rid of it.

Christmas decorations can also gather dust and mould. After we've taken them down we usually store them in the attic or garage, or anywhere that they'll fit, for 11 months of the year. They are left sitting gathering dust or growing mould.

Before decorating your tree or hanging them around your house you can give them I quick wipe with a damp cloth. The dust will stick to the cloth instead of being thrown around the air.

Stress can affect many people over Christmas. If you're an eczema sufferer stress can cause your skin to get irritated and for the symptoms to get worse.

Delegating is one of the ways to relieve stress. Get help with whatever you're doing, whether its present buying, cooking the Christmas dinner or making your house the Christmas Wonderland of your neighbourhood!

Doing things with others not only alleviates the stress, it is more fun.

Some other things that may cause your symptoms to worsen over Christmas include the presents you get given, the food you eat and the alcohol you drink.

It's important to remember that Christmas is just 1 day, and we all tend to go abit potty this time of year! Relax, limit alcohol and remember to dust off the baubles!


---

Eczema News Article

It has been suggested, after some research, that melatonin may help children with eczema to have a better night sleep. Melatonin is a natural hormone that has a very low risk of causing side effects. A previous study, done in Taiwan, showed that eczema sufferers who had sleep problems had low levels of melatonin.

The new study involved 48 children, ranging from 22 months to 18 years old. All of them had eczema. They were given either a placebo or a 3mg daily dose of melatonin at bedtime, for four weeks. 38 of those children then took the other treatment, either the placebo or melatonin, for the next four weeks.

When children took melatonin, the symptoms of their eczema slightly improved. This could be because it has an anti-inflammatory effect.

The children also feel asleep around 20 minutes earlier than the children taking the placebo. The total amount of nightly sleep increased by around 10 minutes in the children taking melatonin.

An expert said that 'melatonin might be helpful, but we have a broad set of tools to treat eczema and minimise its effect on children'. He suggested that we tackle the skin condition first to try and improve sleep.

He also recommends that parents talk to their doctor before trying melatonin.



---

Tip Of The Month - Give Out Christmas Cards That Can Raise Money For An Eczema Charity

If you give out Christmas cards every year then why not send your friends and family one that raises money and awareness of eczema.

Some national eczema charities and local support groups sell cards. For example, in the UK the National Eczema Society sell them. Check group websites, and look for support groups in your area, and give them your support.

If you're particularly crafty you could try making your own cards. You could either sell them to raise money or give them to family and friends as a way to help raise awareness.

If you don't buy Christmas cards you could always ask relatives to donate the money they would spend on your present to an eczema charity or group.

If you have any Christmas inspired ideas of ways to raise awareness as well as money for your favourite eczema charity or local group, then let me know.




Do you have a tip you would like to share? Let me know :)




---

5 Ways To.......use eczema as a positive

1. Raising awareness. Eczema is one of those conditions that people have heard of but don't always know what it is. By raising awareness by talking about it, either in person or on social media, can help people understand just how much eczema can affect a sufferer's life. That it isn't just about having an itchy patch of skin. Raising awareness in children is really important. It can help to curb bullying. When a child understands something they are more likely to just accept it

2. Makes you look after your skin better. Being an eczema sufferer makes you more aware of how delicate your skin is. You're less likely to use chemically filled products, and make more of an effort to regularly moisturise your skin

3. Share personal stories. This can only be a positive thing. Sharing your story can help you, especially if you need help with an aspect of living with eczema. It can also help you to feel more positive about yours or your child's eczema. Eczema can damage your self confidence, and for some people their happiness. It's always good to share how you feel, and you'll likely get support back. Sharing can also help others dealing with the same issues. This can only be a good thing

4. Makes us more aware of our surroundings. Wherever we are we notice if there is anything around us that might affect our eczema. It could be anything from pollution in the air to additives in food. Taking notice of things around us not only helps your eczema but can also have a positive affect on other areas of your life

5. Fundraising. Apart from the obvious positive of fundraising, money given to charity, it can be a get way to meet other eczema sufferers and their families. It can also be a way to do some fun activities, or to push yourself to try something new. Fundraising also helps to raise awareness, and the internet helps to do both a lot easier, with social media and fundraising websites, like JustGiving



---

Keeping Up-To-Date With What is Eczema

For the latest news about eczema, and any updates to What is Eczema you can subscribe to The Eczema Blog.

You can subscribe by going to www.what-is-eczema.com

In the navbar is the RSS feed link that you need. If you would like some information about subscribing click on the "?" in the box.

You can also follow what-is-eczema.com on Facebook



The January edition of Eczema Bulletin will include
January's Featured Article - Make A New Year's Resolution That Benefits Your Eczema
My favourite news item of the month
Tip of the Month
5 Ways To.....manage hand eczema


Hope you enjoyed December's Eczema Bulletin, and thanks for reading
Teri