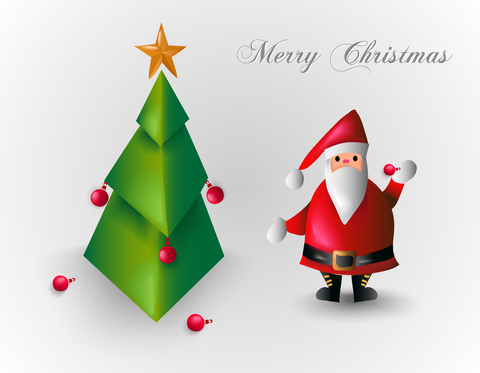 Eczema Bulletin, Issue #005 - Dealing With Christmas Stress


Welcome to December's edition of the Eczema Bulletin e-zine, and thank you for subscribing.

This is the 5th edition of Eczema Bulletin. It will bring you articles and news about eczema, and also any updates to what-is-eczema.com. If you would like to add any suggestions for articles or news, or even add your own then I would love to hear from you

You can contact me here


This months Eczema Bulletin includes
December's Featured Article – Dealing with Christmas stress
My favourite eczema news article
Tip of the Month
5 ways to.....give an eczema friendly gift
---

Featured Article - Dealing With Christmas Stress

Christmas can be stressful for everyone. Even more so if you are a parent. Stress can irritate your skin, and make the symptoms of your eczema worse.

We need to make Christmas as stress free as possible, and as enjoyable as possible.
Money can be a real burden at this time of the year. The best thing to do is budget. Budget for everything. Set a limit and stick to it. Buy presents only for who you need to. Your husband's auntie's godson probably doesn't need a gift from you. Also ask Christmas Day guests to bring something with them, to help contribute to the day


Cooking Christmas dinner can be fun. But it can also feel like a nightmare. Don't do everything yourself. Give everyone a job to do, whether its laying the table or peeling brussels sprouts. Even get your local supermarket to do your shopping for you, then deliver it to your door. Ordering online in the comfort of your own home is much more preferable to spending 3 hours clashing your trolley and standing in a never-ending queue, to most people


Plan ahead. Buy presents as early as you can. Plan some activities to do in the afternoon to stop children getting bored. Prepare as much of the dinner as you can prior to the day. Vegetables can be done on Christmas Eve. Or even better, plan to go out for Christmas dinner!


If you are having a family get together, the thought of arguing relatives can make you anxious. You might have to accept that there maybe arguments. So avoid controversial topics. Luckily most families get on. Or can get on for that one day. If you have warring relatives it tends to be two or three that don't get on. Talk to the rest of your family and ask them to help you defuse any potential situation
The most important thing to remember is that Christmas is normally an enjoyable day, especially if you have children. Don't let stress ruin the day for you.



---

Eczema News Article

A skin expert has been looking into how our homes have become more of an allergy risk over the last 40 years.

In children, eczema has increased from 3% in 1950, to 20% now.

His team have found there has been a 500% increase, over the same period, in the purchase of chemical filled detergents. These include soap, shampoos and bubble baths.

Also sales of carpets have grown from £213 million to £3251 million since 1963. This can be linked to the increase of cases of dust mite allergies. As well as the increased use of central heating.

They also found that the number of cats owned has doubled. They are a known trigger for allergies, including eczema.

This report seems to link how choices in the home can increase the likelihood of eczema. It can help people to make better choices in the home that can help prevent an eczema outbreak.





---

Tip Of The Month - Does Your Christmas Tree Irritate Your Skin?

Even as an eczema sufferer I had not even thought of a Christmas tree being an irritant, until a few years ago. My first thought was that pollen would be the main issue. While it's true, for some people pollen can be a problem, the main cause of allergies is mould.

A lot of real trees are cut up to a couple of months before the festive season. If they are then left out or stored in a damp place then mould spores can grow.

If you like having a real Christmas tree then there is something you can do that can help. Before taking your tree indoors, wash it down with water to get rid of the mould. Just make sure you allow it to dry properly too.

The other option is to get an artificial tree. If pollen is an allergen for you, then it could help massively. Though, there is a chance that an artificial tree could have mould spores. Most trees are stored in a attic, garage or cupboard for most of the year. These areas can be damp and cold.

Before assembling the tree, wash it with hot water, and allow it to dry. Again this washes off any mould, as well as any dust that has collected.

As well as for your Christmas tree, the same advice can be used for your real and artificial wreaths and garlands.




Do you have a tip you would like to share? Let me know :)





---

5 Ways To.......give an eczema friendly gift

1. Allergy free hamper. Whether they are allergic to dairy, nuts or wheat, there are a great range of products available which will enable you to make a hamper up. Or if you prefer you can buy a hamper already made up. You can buy one that is dairy free, gluten free, nut free. Basically free of anything that could be a possible allergen. Either way, a great gift for anyone who loves their food

2. Wooden toys. These tend to be a better choice for eczema sufferers than soft or fabric toys. Especially if dust mites are the child's allergen. Wooden toys can also be easily washed to get rid of dust. Some good gifts would be a puzzle, a model, some vehicles or activity blocks. Plastic is also a good choice for eczema sufferers

3. Home-made toiletries. You can make these yourself or buy them already made. They are fun to make, and it makes the gift more personal. As a start have a look around www.soap-making-essentials.com They have some great soap recipes for eczema.

4. Cotton clothing. To children you could give cotton clothing. Cotton clothing doesn't irritate the skin. Buying organic is a good choice too. They are unlikely to contain chemicals. A favourite character t-shirt is often a good choice

5. Nickel free jewellery. For the man, or more importantly, the lady in your life, jewellery is a popular choice. But if they have a nickel allergy, jewellery can be more irritating than enjoyable. Whether they love earrings, watches, rings or cuff links, a nickel free version is available




---

Keeping Up-To-Date With What is Eczema

For the latest news about eczema, and any updates to What is Eczema you can subscribe to The Eczema Blog.

You can subscribe by going to www.what-is-eczema.com

In the navbar is the RSS feed link that you need. If you would like some information about subscribing click on the "?" in the box.

You can also follow what-is-eczema.com on Facebook



The January edition of Eczema Bulletin will include
January's Featured Article – Make Your New Years Resolution, 'Look After My Skin'
My favourite news item of the month
Tip of the Month
5 ways to.....live latex free


Hope you enjoyed December's Eczema Bulletin, and thanks for reading
Have a great Christmas
Teri