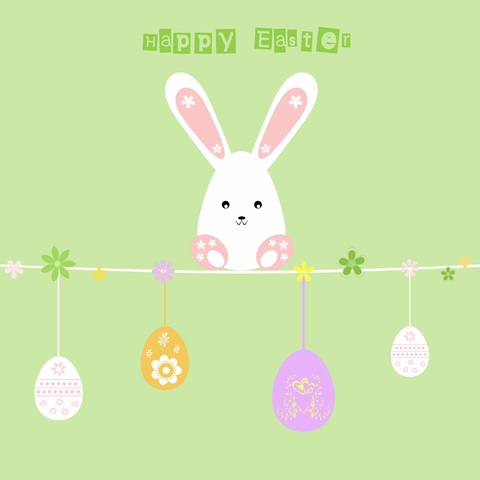 Eczema Bulletin, Issue #021 - Manuka Honey And Eczema


Welcome to April's edition of the Eczema Bulletin e-zine, and thank you for subscribing.

This is the 21th edition of Eczema Bulletin. It will bring you articles and news about eczema, and also any updates to what-is-eczema.com. If you would like to add any suggestions for articles or news, or even add your own then I would love to hear from you

You can contact me here


This month's Eczema Bulletin includes
April's Featured Article – Manuka Honey and Eczema
My favourite eczema news article
Tip of the Month
5 Ways To.....manage nipple eczema
---

Manuka Honey and Eczema

Manuka honey comes from a plant, which is only found in New Zealand.

It has some reported beneficial properties.

Completely natural. No hidden chemicals or preservatives
Good moisturiser. It goes deep into the layers of your skin, and helps to draw moisture in
Antibacterial. It can help to reduce the risk of infection
Anti-inflammatory. Soothes redness and itching
Skin Healing. Helps repair damaged skin, and promotes the growth of new cells
You can see from this list that these properties could all have a positive effect on eczema.
There may not be an immediate improvement, or even in a few days. But over a few weeks you may see a difference. As with all treatments, it may benefit some eczema sufferers, and not others.

There are a couple of ways that Manuka honey can be used

Internally. Take 1 teaspoon, 2-3 times a day
Externally. Apply to the skin twice a day
Applying honey to your skin can be very messy. Apply at the best time for you, for example, at night. You can cover it with cling film or a bandage to stop the honey getting everywhere.
You can also buy cream containing Manuka honey. They may not be as effective as pure honey, but some of them contain other ingredients that may help eczema. Just check that all the ingredients are natural.
Pure Manuka honey is graded on a scale called UMF. It is a trademark that measures 'the attributes and values that make up Manuka honey, and assures purity and quality' (www.umf.org.nz)
The rating is only for pure Manuka honey that comes from New Zealand. This helps you to recognise the right stuff!

0-4 not detectable
5-9 low levels
10-15 useful levels
16+ superior high grade levels
If you are looking for the best, go for the highest rating you can find. The higher the number, the better properties it has that can help you manage your eczema.
You may find a lower rated honey helps you if your eczema is not severe, or just needs managing.
One downside is the cost. It can be expensive. There are some supermarkets that sell cheaper versions. Look for the rating on the honey, this will tell you that it is pure Manuka honey.
Please let me know if you have any experiences of Manuka honey, and how it has worked for you.


---

Eczema News Article

Mia Litzenberg, an 11 year old from Michigan, has been hospitalised twice in the last year, because of her eczema.

While in C.S. Mott Children's Hospital, she found out about their music program after meeting the hospital's music fellow. Mia plays the piano and enjoys singing.

On April 1, Mia is performing at the hospital's Micah Smiles Benefit Concert at The Ark at 316 S. Main St in Ann Arbor. The proceeds go to the music-therapy program.

Doors open at 7pm, and the show starts at 7.30pm.

You can find out more about the concert, and ways that you can help, here



---

Tip Of The Month - Have An Allergy Free Easter

Easter can be a great time for children. But if your child has eczema, and/or allergies, there are some aspects of Easter that could be an issue.

So I decided to look for some simple ways to make Easter as much fun for eczema and allergy sufferers.

A traditional chocolate egg can be full of allergens. One option is to buy an allergy free chocolate egg. Moo Free do a great range of eggs and other chocolates that are free from dairy, gluten, wheat and lactose.

Another option is to make some 'crafty' eggs with your child.

Buy some wooden eggs and decorate them. You could then have an Easter egg hunt with them
Paper eggs. A very simple option is to draw some egg shapes on paper. Cut them out, and paint them
Plastic eggs. Buy some plastic eggs that you can open in half. You can then fill them with small, nibbly, allergy free foods
Eggheads. Love these :)
There are also a few 'un-eggy' things that you can get children at Easter:

Board games
Day out vouchers
Books
Puzzles
Wooden toys
If you have any great ideas for Easter gifts, let me know, so I can share them :)
Do you have a tip you would like to share? Let me know :)
---

5 Ways To.......manage nipple eczema

1. Wear cotton bras. Cotton, for most people is not as irritating as nylon or polyester. Some materials can feel like it is scratching your skin. This may cause damage to the sensitive area of the nipple

2. Avoid nipple pads. They may protect the nipples for some people, but if you have eczema they may cause more of a problem. Some contain latex, and these could cause some irritation. Also some pads can make you sweat. This will make the skin wet and irritate it further

3. Regularly moisturise. Be liberal with your moisturiser. You can cover with a dressing and a bandage. It helps the cream to absorb and protects your nipples from rubbing on clothing

4. Protect while breastfeeding. You can use topical steroid treatments on nipple eczema. It is safe to use when breastfeeding. Leave it at least 3 hours between applying the cream and breastfeeding, and the cream will be completely absorbed. Also if you use a teething gel on your child, be aware that these can cause an irritation

5. Cold compresses. These can help to relief itching. Put a cotton wool pad under a running cold tap. Press the excess water out. Place the pad on your nipple, leaving on for no longer than 20 minutes. Once removed, carefully pat the skin dry and apply an emollient


Nipple eczema can normally be managed and show signs of improvement, with the right treatment, within a few weeks.

If your eczema is still persisting after 3 months, please visit your doctor. They will check to make sure that there are no other underlying conditions.




---

Keeping Up-To-Date With What is Eczema

For the latest news about eczema, and any updates to What is Eczema you can subscribe to The Eczema Blog.

You can subscribe by going to www.what-is-eczema.com

In the navbar is the RSS feed link that you need. If you would like some information about subscribing click on the "?" in the box.

You can also follow what-is-eczema.com on Facebook



The May edition of Eczema Bulletin will include
May's Featured Article – Effects of Damp and Mould on Eczema
My favourite news item of the month
Tip of the Month
5 Ways To.....to get more Vitamin E


Hope you enjoyed April's Eczema Bulletin, and thanks for reading
Teri